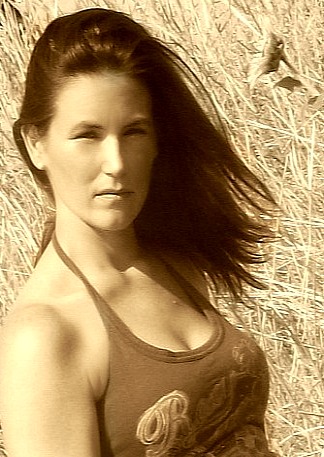 Melissa Starr is a small town, country gal from deep in southern Oklahoma. Born in Altus and raised in Frederick, it only seemed right to put down roots there with her own family; a husband, two sons and two daughters. She resides and writes from her home where she frequently lets her inner child come out and play long enough to spin colorful words into novels.

Melissa is also a freelance photographer who enjoys camping and riding ATV's when the weather permits and snapping a million and one pictures of her family and friends against much protest. *Smiles*


Fav quotes:

"We write to taste life twice, in the moment and in retrospect." ― Anaïs Nin

"Be careful of your thoughts- they may become words at any moment."

Melissa Starr (pictured above)
Fav Books:
This changes quite frequently but for now they are...

Vampire Academy series by Richelle Mead, HON series by P. C & Kristin Cast (Also Okie authors) Of course the Twilight Saga, The Hush Hush series by Becca Fitzpatrick, Mortal Instruments series by Cassandra Clare, Lord of the Rings series, Xanth series by Piers Anthony, and a host of others...lol.